&nbsp

The New Movie "Mobile Homes" Suggests How Owning A Home Creates Family Stability
The movie "Mobile Homes", a new film from French writer-director Vladimir de Fontenay, opened in theaters on April 22nd to mixed reviews. Our interest is in the title of the film — and the unintended, oblique message conveyed about how the uniquely American dream of homeownership, once realized, can change lives and provide family stability.
The title of the indie film, "Mobile Homes", is a typical misrepresentation of manufactured homes and those that call them home, as depicted in trailers for the movie posted to YouTube. The film is set in the present day, centered around actual manufactured homes located in a manufactured home community.
"What's In A Name?" In Fact, There Have Been Zero "Mobile Homes" Built In Over Four Decades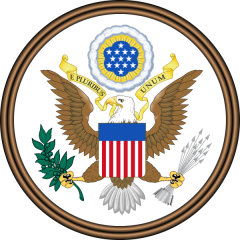 Mobile homes and manufactured homes are not the same. In fact, there have been zero "mobile homes" built for over forty years. Say what? Yes, that's a fact!
Today's manufactured home is the only form of housing in the nation subjected to a rigid, federally mandated, national construction code. The Manufactured Housing Construction and Standards Act of 1974 was passed by Congress and signed into law on June 15, 1976. This legislation provided the framework for factory-built home construction standards we now know as the HUD Code.
The legislation explicitly and legally classified homes produced to the HUD Code as "manufactured homes" as opposed to "mobile homes," "trailers," or "prefabs". There are absolutely no similarities, beyond ancestral, between the "mobile homes" of the 50's, 60's and 70's with the beautiful, high quality, affordable homes manufactured home builders produce today. For more information, check out our previous post, Top 5 Truths About Today's Manufactured Homes That May Surprise You.
"Mobile Homes" Depicts How Homeownership Can Change Lives For The Better, But Premise Short Lived
Richard Crouse of CTV News reviewed "Mobile Homes," rating the movie 2 stars.
The following excerpt from his review of the movie indicates a promising start:
Imogen Poots is Ali, a young mom struggling to raise her eight-year-old son Bone (Frank Oulton). Roaming from town to town, they dine and dash their way across America. Scamming, selling drugs and cockfighting barely keep Bone, Ali and boyfriend Evan (Callum Turner) afloat as they scrimp to one day realize their dream of having a home of their own.
After one disastrous night Ali and Bone flee, landing at a trailer park run by Robert (Callum Keith Rennie). Under the kindly park manager's guidance mother and son gradually begin to change their lives, working toward something they've never had before, stability. "It's a house," Robert says of their new mobile home. "A home is what you build inside of it." Ali's dream of fabricating a life in a prefab home, however, is short lived.
Director's Naivete Results In A Condescending Portrait of An Outsider's View of Manufactured Homes, Lower-Class Americans
According Variety's review of "Mobile Homes" by Peter Debruge, the foreign filmmaker obviously has little understanding of the value of manufactured homes in the lives of millions of proud Americans, or of the pivotal role they play in enabling these individuals and families to realize their dreams of quality, affordable homeownership.
Debruge writes:
French-born, NYU Tisch-educated director Vladimir de Fontenay's "Mobile Homes" is born out of a paradox: Inspired by the uniquely American sight of a prefab home rolling down the highway, its very existence owes to the foreign helmer's naïveté…
…Almost immediately, however, his ignorance becomes a liability, resulting in a squalid and deeply condescending portrait of what this outsider imagines lower-class Americana to be.