&nbsp

Online Manufactured Housing Marketplace Enters Print Publication With MHInsider™
The industry was recently somewhat surprised when online marketplace MHVillage launched the MHInsider™, a print publication for manufactured housing professionals.
Darren Krolewski, Co-President and Chief Business Development Officer, explained in January 2018's Volume 1, Issue 1, just how and why the manufactured home digital space leader has taken this surprising yet logical move "back to the future."
In that premier issue of MHInsider™ Krolewski acknowledged that, a few months ago, it didn't seem possible that the company would enter the publishing business.
"Yet, after the successful launch of the MHInsider™, it became apparent there was not only an opportunity for a new voice in the industry, but also the return of the preferred magazine format," said Krolewski.
"Even in today's high-tech world, there's still something to be said about the convenience, tactile feel, and reach of the printed page."
Industry Veterans Will Appreciate Format, Quality & Insight of Contributors
Many of us manufactured home industry "old-schoolers" will appreciate the debut of the MHInsider™ magazine format — especially the knowledge and perspectives from the impressive, well-respected manufactured housing industry professionals that contribute to its inaugural issue.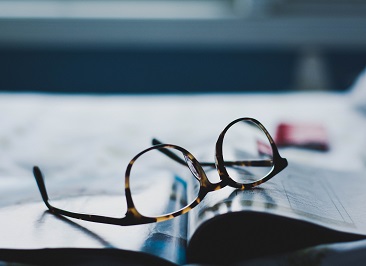 The 50-page publication is slanted heavily towards manufactured home communities, with interesting profiles to discover. It also explores other aspects of the industry, including a sales training narrative penned by Ken Corbin, President at CallKenCorbin.com. His piece, "The Sales Introduction and First Impressions", shares good advice for salespersons representing manufactured home builders, communities, lenders, or independent retailers.
An insightful article written by Dawn Highouse, VP of Customer Experience, is also featured. In "A Sales Lead is a Terrible Thing to Waste", she uses research to show how failing to promptly address internet sales leads can impact sales results negatively and dramatically. Of particular note for manufactured home retailers, Highouse cites research and statistical studies that indicate businesses waste 71 percent of their leads by simply by not responding to the inquiries.
According to Forbes, only 27 percent of leads are ever contacted — and those that do have an average call back time of 46 hours and 53 minutes!
MH Insider Looks to The Future of Manufactured Housing
Manufactured housing icon George Allen, CPM Emeritus, MHM Master, and President of GFA Management Inc., share his thoughts on the future in "What to Expect During 2018". Allen predicts four major occurrences we should watch for in 2018, including a "new class" of HUD manufactured home to materialize during the months ahead. Three other surprising expected developments in the manufactured housing industry are also explored.
Our favorite feature of the first issue of MHInsider™ is the Distinguished Service Profile homage to "master showman" Dennis J. Hill. The founder of Show Ways Unlimited is celebrating 50 years in the manufactured housing industry.
The feature highlights the history and life of the venerated, hard-working industry professional. Mr. Hill has planned and organized hundreds of successful industry home shows. These include the industry's largest two trade shows, the Louisville Manufactured Housing Show and the recently completed Tunica Manufactured Home Show.
For those dedicated to the future of manufactured housing, these and several other well-written articles in the first issue of MHInsider™ will are must-read material.  The publication is sure to be of great benefit to the role manufactured homes play in providing affordable, quality homes to those seeking the uniquely American dream of homeownership.
We encourage you to visit the online edition of the MHInsider™ at www.mhinsider.com.