&nbsp

Freddie Mac's 'Next Step' Program to Boost Manufactured Home Ownership in Kentucky, and more…
Freddie Mac's 'Next Step' program rolls out assistance for Kentucky's manufactured homeowners; a Texas City Council provides clarification on what is or is not a "mobile home," and yet another report underscores the deficiencies of today's "Tiny" home.  
It's Monday, April 17, 2017, and those in the headlines from last week. Sit back, grab some coffee and let's see what's going on within the industry.
As reported here at MFH in December 2016, the Federal Housing Finance Agency (FHFA) has approved and begun creating a "duty to serve" pilot program mandated by the Housing and Recovery Act of 2008. The HERA Act gives credit to government-sponsored enterprises, Fannie Mae and Freddie Mac for supporting so-called "chattel loans," which are manufactured homes titled as real property as opposed to manufactured homes classified as personal property. The pilot program, which would create homeownership opportunities for many low to moderate income families, has yet to be launched. However, there are indications that the end result will be less inclusive than what the manufactured industry has hoped. In the meantime, Freddie Mac is working to increase the number of "mortgage ready" manufactured home buyers in Kentucky by implementing an online education curriculum in partnership with Louisville-based housing intermediary Next Step, Inc. and three non-profit housing counseling agencies, according to multiple online sources.
Freddie Mac's 'Next Step' Program
Freddie Mac acknowledges that manufactured homes are a crucial source of housing stock. Supporting access to credit and affordable lending for this segment of the housing market is an integral part of Freddie Mac's mission. The average price of a new manufactured home is $71,600, while the average price of a new, single-family home is $372,900 in the U.S., according to the U.S. Census Bureau. In November 2016, Freddie Mac announced a partnership with Next Step to develop a consumer education curriculum for manufactured home buyers. Now, eight Kentucky manufactured home retailers are beginning to make potential buyers aware of Next Step's Smart MH(SM) program, an energy efficient housing initiative led by retailers, lenders, manufacturers, stakeholders and non-profits who are committed to increasing access to ENERGY STAR certified homes across Kentucky. The curriculum will be offered through eHome America, online homebuyer education platform. These agencies will provide assistance to potential home buyers with blemished credit histories and offer homebuyer education and advice on strengthening their credit and navigating the finance and purchase experience. Freddie Mac and Next Step are actively seeking new lenders interested in making real property loans for energy-efficient manufactured homes. The following lenders are already participating in Next Step's SmartMH program:
Community Ventures

Credit Human Federal Credit Union

Frontier Housing

Forcht Bank

Kentucky Housing Corporation

Key Mortgage Company
Learn more at FreddieMac.com, [email protected] and Freddie Mac's blog.
.@FreddieMac's Mike Dawson announces innovative consumer education curriculum pilot program in #KY w/ @NextStepUS at #IMHOME2016 pic.twitter.com/syiFnJHOJO

— Next Step (@NextStepUS) November 15, 2016
 Texas City Adopts Manufactured Home Ordinance –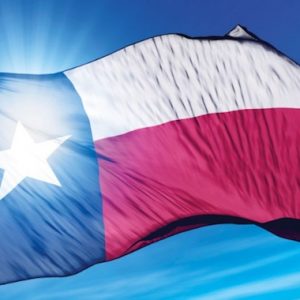 Planners, city councils, and housing regulators across the country often rule against manufactured home parks and individual placements within their communities based upon mischaracterizations that "mobile homes" and manufactured homes are one and the same, notwithstanding that there have been no mobile homes built in over 40 years! That confusion with terminology has been rectified in Groesbeck, Texas as the City Council passed a manufactured home ordinance that reflects members consensus at a workshop they held earlier last month, according to The Groesbeck Journal. The new ordinance, passed at the council's March 21st meeting addresses and clarifies two types of non-traditional built homes. "Mobile homes," which by legal definition, were built prior to June 15, 1976; and manufactured homes, which have been built after that date. That date marks when the Department of Housing and Urban Development (HUD) newest standards, for construction took effect. Because the term "mobile home" is often used in common parlance to refer to manufactured homes built after the defining date, the city's efforts to fairly regulate manufactured homes has caused people to believe the city is prohibiting all manufactured housing.
 Small Manufactured Homes Offer Safe, Affordable Living. Unlike Typical "Tiny" Homes –
Tiny Homes, often inspired by TV shows, attract buyers seeking simple affordability, but they sometimes run afoul of local building and zoning codes, reports the Stanwood Camano Washington News. More and more people are looking for tiny houses have found manufactured homes offer affordability while meeting zoning, building and life safety standards that many tiny homes do not, according to the Northwest Housing Association (NHA) in Olympia. Kerstin Gillespie of Allyna small town in Washington state, bought a 586 sq.ft. manufactured home and located it on family land to live in while she attends graduate school in Tacoma. "My home is really cute " she said. "Inside it has 9-foot ceilings, lots of windows and lots of light. I went with a manufactured home because I'd had a good experience buying one before and knew I could move in quickly and get more home for my money."
Homebuyers are seeing many advantages to manufactured homes over typical tiny homes. NHA said in a news release.
Manufactured homes come as small as 450 square feet. With the smallest priced between $25,000 and $50,000, these homes compete favorably with the cost of the smaller tiny homes, their lower price reflects the efficiencies of being factory built. Manufactured homes arrive at home sites nearly complete. And buyers of manufactured homes generally avoid building and zoning issues because Washington state passed a law in 2005 preventing cities from discriminating against these prefabricated homes.
Manufactured homes are built to a national code that ensures homes meet basic structural, safety and energy standards," said Craig Sedlacek, program manager for the Factory Assembled Structures program at the Washington State Department of Labor & Industries, which conducts building inspections for manufactured homes.
"There's no real definition for a tiny home," he said. "It might be built to a local code, a recreational vehicle code or no code at all. It's important for buyers to understand what standards a home is built to before they buy it."
Sedlacek said the standards helps answer the important questions like where a home can be located, if it can be lived in year round, and whether it meets health and safety standards. If it is a manufactured home the answer to those questions will always be "Yes."