&nbsp

Skyline "Brings America Home" at 2017 Louisville Manufactured Housing Show
Skyline Corporation brought something for everyone to the 2017 Manufactured Housing Show in Kentucky: Terry Decio, Vice President of Sales and Marketing shared, "Louisville is a great place to showcase what we can do when it comes to the right product, at the right time."
At the show, Skyline Homes featured a variety of homes spanning the housing spectrum. From a 396 ft.² HUD built home with a fully covered porch/deck that received attention from those interested in the "tiny living" movement to the more standard equipped conventional models. While the tiny home was a smashing success, the "custom" home stole the show. That home was the Brookstone Community model 9194 E, produced by the Skyline Homes building facility in Sugarcreek, Ohio.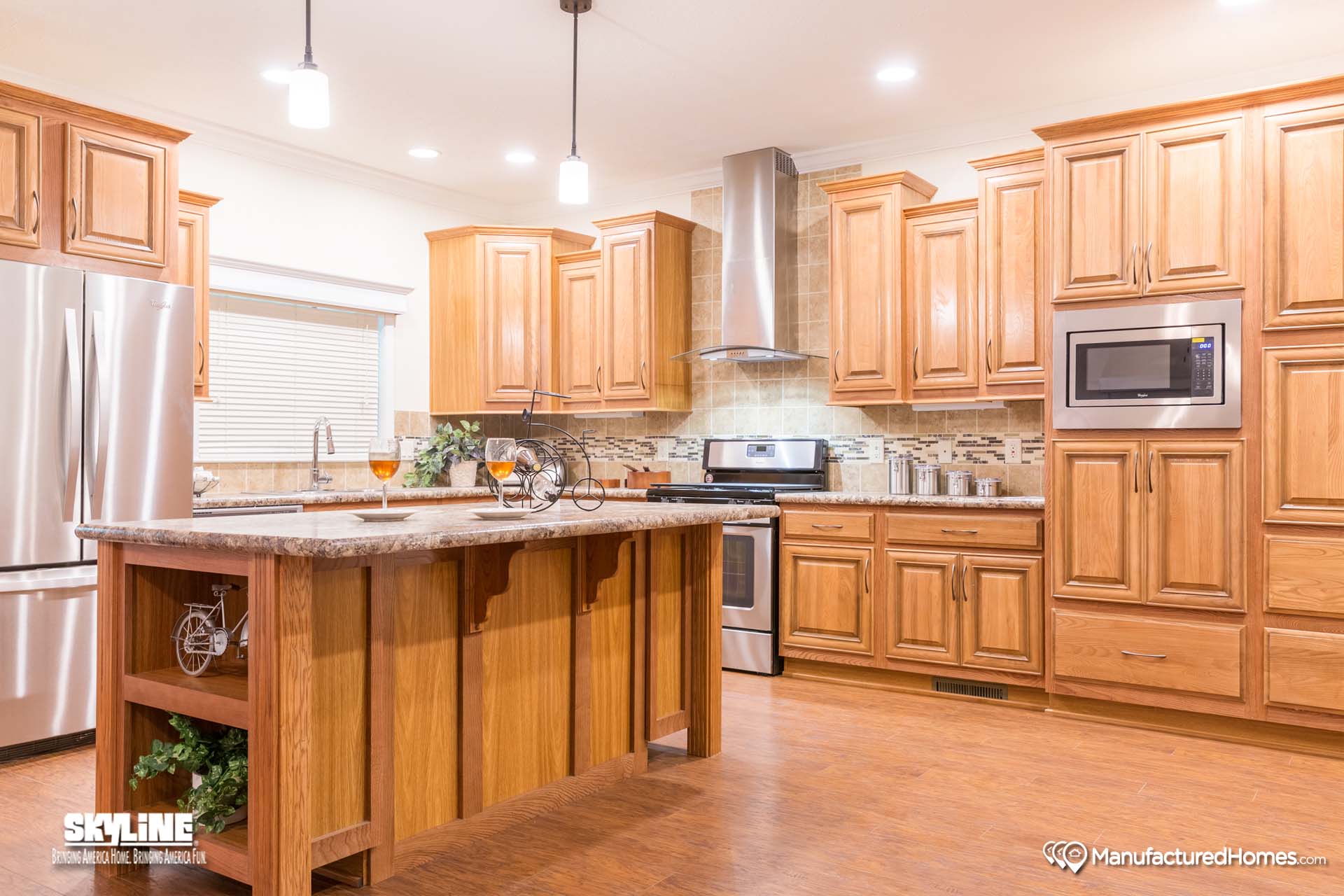 Scott Parkhurst, National Sales Manager noted, "Each of the Skyline teams – representing the Sugarcreek, Ohio, Elkhart, Indiana, Lancaster, Wisconsin, Leola, Pennsylvania and Arkansas City, Kansas divisions – did a great job preparing for Louisville. As we could see competitor spaces at the show slow down, the Skyline Homes display was busy all three days. Business was brisk with longtime partners as well as new customers. We really could not have asked for a better show." Skyline Corporation received new orders for all divisions that will help fulfill winter production slots. Parkhurst added," because of the Louisville show, we must review the need to increase current production at a couple of our divisions, which will give us a jump start for the spring.
Skyline Homes is one of the oldest and most respected builders of high-quality value oriented manufactured homes, modular homes, community oriented homes, park models and RV's in the nation, with ten divisions strategically located to serve all regions in the U.S. and southern Canada.
Skyline Homes is well known for their 15-month no-nonsense warranty, a warranty that gives customers the assurance that comes from working with a company that has more than 65 years of building excellence. The company's philosophy simply states: "Skyline Homes is committed to producing the best products at the best prices." Visit the newly redesigned Skyline Home's website at www.skylinehomes.com
Here at ManufacturedHomes.com we are proud to display homes produced by Skyline Homes divisions in Sugarcreek, Ohio; San Jacinto, California, Mansfield, Texas; Leola, Pennsylvania, and Ocala, Florida.
As promised, enjoy the following 3D virtual tour of the custom home "hit" of the 2017 Louisville Manufactured Home Show – the Skyline Homes Brookstone Community 9191 E.- produced by Skyline Homes in Sugarcreek, Ohio, and available for sale by authorized retailers, dealers, communities and builders throughout Ohio, Kentucky, Indiana, Pennsylvania and West Virginia.
Following the tour, we will show you how to easily use ManufacturedHomes.com to explore all the nearly 100-floor plans and models produced by Skyline Homes, from the comfort of your home. Enjoy!
Shoppers are invited to review all of the floor plans for sale by Skyline Homes here at ManufacturedHomes.com – Experience 3D virtual tours of selected models and review construction specifications. Simply type your town in the search bar to locate a retailer near you. Securing a no obligation price quote is easy as clicking "GET CUSTOM PRICE QUOTE" on any of the displayed floor plans.